Mr. Boyd Flemming
Physiotherapist (M. Phty, B. ExSci)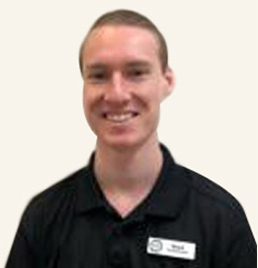 Boyd's desire for Physiotherapy originally stemmed during his time at high school with his passion for movement sciences and strong sporting background.
He graduated with a Bachelor of Exercise Science and Master of Physiotherapy from Griffith University on the Gold Coast. As a student, Boyd volunteered as a Sports Trainer for the Gold Coast City Football Club Women's NPL team. Boyd takes a hands-on approach to managing conditions while continuously educating throughout to ensure the best management and results.
Boyd's professional interests include, but are not limited to:
Sporting injuries:
Diagnosis and management of sporting injuries, ensuring return to sport as effectively and timely as possible.
Neck and lower back pain:
Education on the condition with management and strategies to prevent future flare ups. Particular interests in neck pain include cervicogenic headaches.
Shoulder pain:
Managing rotator cuff tears, chronic shoulder pain and issues.