Jessie
Dietitian (APD) & Nutritionist (AN)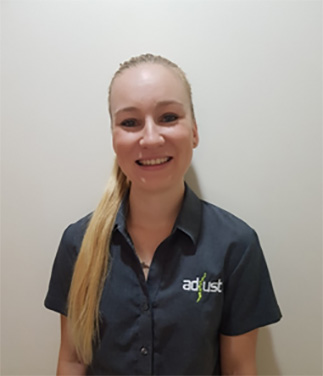 Hi, I'm Jessie. I am an Accredited Dietitian & Nutritionist and food is my passion!
I am a 'Go get-em' type with a sense of adventure. I grew up and studied down on the Gold Coast but recently spent 18 months in Far North Queensland. I have a real understanding of the barriers faced when trying to improve nutrition and can help you overcome these with different strategies.
I have interests in all areas of nutrition and am highly motivated to help you reach your nutrition goals. I have experience helping people with a range of conditions including but not limited to weight loss, diabetes, IBS, allergies and intolerances, heart health, and osteoporosis. I have a special interest in fertility, pregnancy and paediatric nutrition, and have completed further training these areas. I also have a special interest in adolescent health and eating disorders and am currently undergoing further training.
As all Dietitian's should be, I am a 'foodie' at heart and enjoy experimenting with different flavours. I have always been heavily involved in sport, particularly volleyball, and enjoy being active in my spare time.
I am extremely friendly and non-judgmental and can work within your lifestyle to ensure you get the best outcome based on your individual goals.
I am always happy to chat so pop in and say hello if you are nearby!