Dr Prajwal Das
MBBS, MRCS (Glasgow), MRCGP (London), FRACGP (Australia)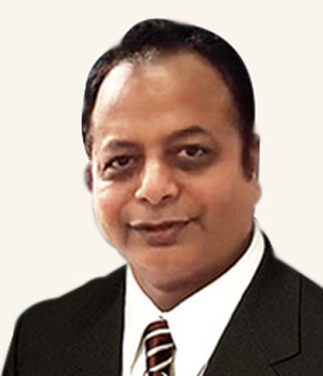 Medical Practitioner
Dr Prajwal Das heads the team of Medical Practitioners and Allied Health Specialists at Lake Orr Family Practice.
Dr Prajwal Das is an experienced GP from the UK. Treating and knowing patients and their families are at the heart of General Practice. He has added cosmetic injecting, and skin surgery to his training which also includes as part of his UK GP training working in Ophthalmology, Old age psychiatry, Paediatrics, Diabetes units.
Dr Das had worked extensively in Trauma and Orthopaedics for 4 years gaining musculoskeletal experience in Calderdale and Huddersfield NHS Trust in the UK and became a member of the Royal College of Surgeons in Glasgow. He also has worked as a Senior Doctor in Accident and Emergency in ten different hospital busy A&E departments all over England before moving to Australia. He is interested in minor surgery and musculoskeletal besides being an all-rounder specialist GP. He was trained in Northern Deanery in UK/ Newcastle upon Tyne. He has been practicing in the Gold Coast Area since April 2016.